We've had to wait three years for the R&D, engineering design, manufacture and testing of Dyson's new robotic vacuum cleaner – and luckily, I think it's been worth the wait.
The new Dyson 360 Vis Nav builds on the considerable talents of its predecessor, the 360 ​​Heurist, and adds some useful upgrades. It's also missing a few features, including self-emptying and self-cleaning, which we've come to expect from such high-cost devices. But overall, I think it's an exciting new alternative to iRobot's top models.
The biggest upgrade of the 360 ​​Vis Nav is the suction power. It appears to have six times more suction than some of the best robot vacuums out there, thanks to its Dyson Hyperdymium motor.
This motor spins at up to 110,000 rpm to deliver a great sweeping action on your floors. That's quite an upgrade from the 78,000-rpm produced on the Dyson 360 Heurist from 2020, which our review praised for its "exceptional cleaning power."
As you might hope after a three-year wait, 360 Vis Nav has other new tricks, too. It features Dyson's first brush bar to combine three deep-cleaning methods: soft "fluffy" nylon to pick up large debris on hard floors; Anti-static carbon fiber strands to pick up fine dust on hard floors; And stiff nylon bristles for digging into carpet.
The brush's wide diameter bar is apparently designed to reduce tangles, making it ideal for homes with both long and short hair. HEPA filtration also promises to capture dust and seal out 99.99% of particles as microscopically small as 0.1 microns – the size of pet dander and diesel soot.
But while new features are always great, I think the 360 ​​Vis Nav has kept the best parts of its predecessor, the Dyson 360 Heurist. This includes a 360-degree view, compatibility with the Dyson app, and voice controls.
This 360-degree view, which helps the robot know where to clean and remember where to go, promises to be especially useful for homes filled with furniture and breakable items. Its processor quickly locates and remembers the whereabouts of the Dyson 360 Vis Nav and 26 sensors ensure it avoids obstacles. It also has a piezo sensor that detects, reacts, and monitors changes in dust levels 15,000 times per second to automatically increase (or decrease) the suction power.
Of course, the 360 ​​Vis Nav is also compatible with the MyDyson app, which can be used to create and customize zones, schedule cleanings, and set routines. This app can also display deep cleaning reports that identify dust hotspots throughout your home – then automatically increase suction power when needed.
It can also be controlled by voice thanks to its integration with Amazon Alexa and Google Assistant.
worth the wait?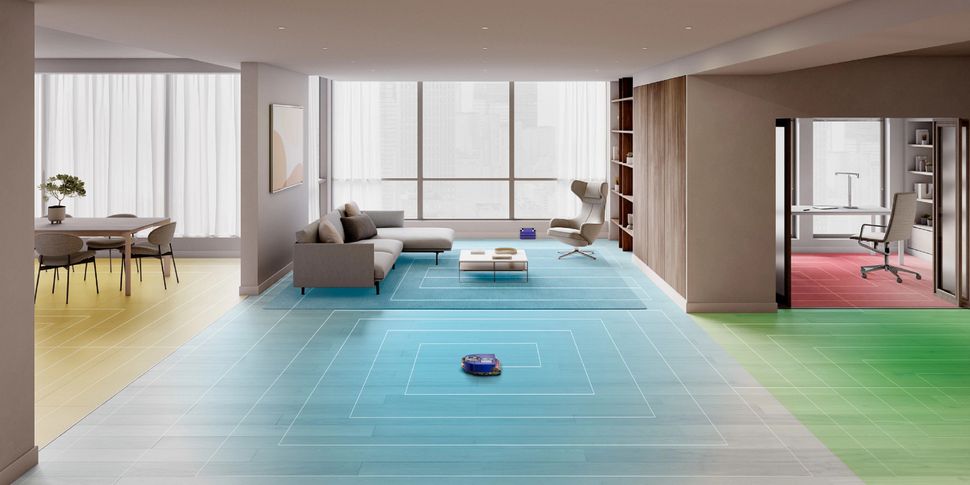 Three years is a long time in consumer technology, and the Dyson 360 Vis Nav is clearly a huge step up from the Heurist 360. But despite those big claims about suction power, I'll remain skeptical until I see the proof in my carpet.
The iRobot Roomba Combo J7 Plus ranks first in our robot vacuum cleaner roundup, and in testing we were really impressed with its pickup of dirt and dust. iRobot is among those at the top of the league for robotic vacuums — it specializes in robot jobs, after all — so I think they could take a bit of a hit in terms of suction.
It's also worth noting that there's no self-emptying or self-cleaning option on the Dyson 360 Vis Nav, features we've come to expect from the best robot vacuums. We also don't know its price or release date yet.
But while the Dyson 360 Vis Nav won't be the first powerful robot vacuum to grace our floors (it's been around for a number of years), I'm honestly looking forward to seeing how well it does on carpets and rugs. Hardwood floors throughout my house.
It will be available for purchase first in Australia, the US and the UK after that. I'll update this story once we find out that important price and release date.
#Ive #waited #years #Dyson #robotic #vacuum #didnt #disappoint