The Beosound Emerge from Bang and Olufsen is a bookshelf speaker designed in the form factor of a hardcover book. But don't be fooled by the size. It is one of the speakers that will surprise you with the kind of sound it delivers in a compact form.
Most bookshelf speakers are rectangular boxes with speaker grilles on the front, and that's about it. But the Beosound Emerge is designed to accompany the distinct aesthetic of your living room or bedroom. B&O has paid a lot of attention to detail and it shows. While the company's products aren't known for their value for money, Beosound Emerge is different. Here's what you need to know about the device if you're in the market for a bookshelf speaker.
Price and availability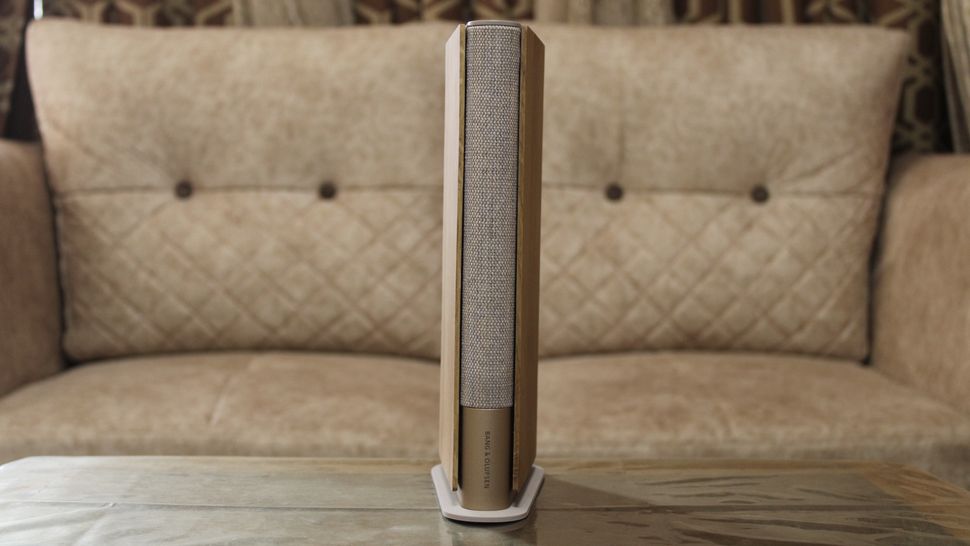 The B&O Beosound Emerge is priced at $799 in the US and is also available in the UK and India for £539 and ₹75,000 respectively. It is sold through offline stores and is not currently available to online retailers.
design
The B&O Beosound Emerge oozes distinction as soon as you set your sights on it. It is thin, compact and elegant. Designed to look like a hardcover book, B&O's claim to offer 180-degree sound allows you to place it anywhere. The speaker is made of oak, woven fabric, aluminum and polymer.
Emerge comes in gold and silver colorways along with wood accents. Brand logo embedded at the spine. It's designed to be inviting (or you could say, out of the background) rather than lost in the surroundings, which works to its advantage. Like all B&O products, they are made with attention to detail.
On the top of the speaker, you get volume, playback, Bluetooth, microphone, and station controls. You can adjust the volume by moving your finger clockwise on the panel. The controls are responsive, sometimes a little touchy but the interface is intuitive, and I had fun using it. I'm usually an advocate of having physical control buttons on my audio equipment, but the Beosound Emerge control system satisfies.
On the back and bottom are the connectivity options—a 3.5mm digital or analog optical jack, an ethernet port, and a USB-C port for powering the device. I used the audio jack to connect it to my JMGO N1 Ultra projector and I liked the output I got but it wasn't without inconvenience. I had to adjust the volume every time when I turned on both the projector and the speaker. On the rarest of occasions (on two occasions during my two-month use), it will connect to my phone via Bluetooth to start playing songs via Spotify instead of playing audio from the projector.
Beosound Emerge comes in a modular design. As a result, you can swap or upgrade parts if needed. It is also possible to replace the communication unit.
performance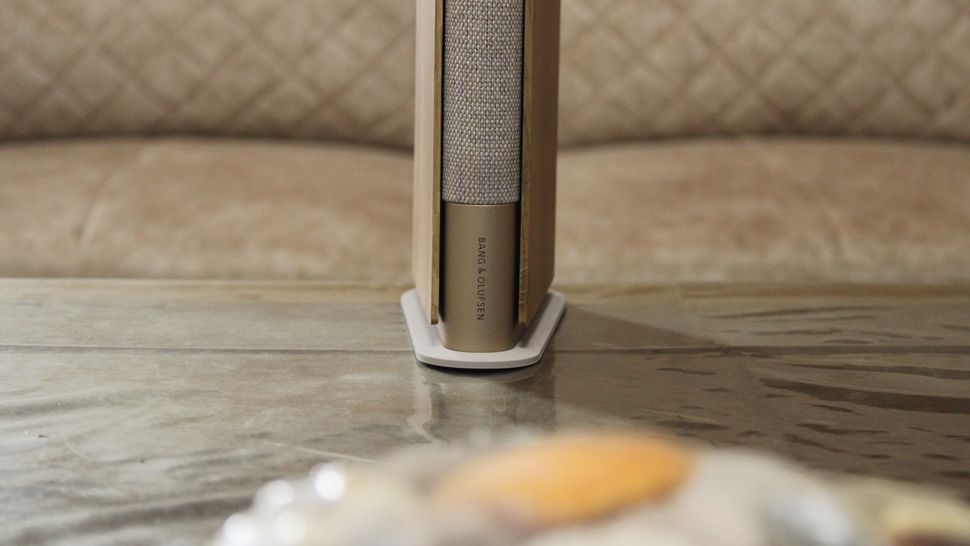 The B&O Beosound Emerge features a 101mm bass driver powered by 60W Class D, 30W Class D for mid-range frequencies in a 37mm driver, and 30W Class for a 15mm tweeter. The Bang & Olufsen Control app provides graphic EQ tuning to fine-tune the speaker to your liking.
B&O doesn't disclose which codecs are offered, and my testing was limited to the SBC and AAC codecs. You also get Spotify Connect, Chromecast, and Apple AirPlay 2. Plus, you get access to Bang & Olufsen's streaming radio service via the app, which wasn't of much use to me. It also supports Google Assistant and Google Home, so adding it to my living room in the Home app was easy. You can play songs on Emerge via WiFi as well as Bluetooth.
While the cabinet is slim, there is nothing weak about the sound. It delivers the kind of sound you'd expect from a speaker that's three times its size. Beosound Emerge delivers good bass with the minimum speaker frequency set to 45Hz. The bass doesn't hit quite like that on the Marshall Stanmore 2 but it's pleasing to the ears. It can still make your furniture vibrate. Despite the 45Hz to 22kHz range, Emerge performs well at the intersection points between frequencies.
Both male and female voices sound natural without leaning towards high frequency, which can make them uncomfortable to listen to at times. The instrument separation was okay as I could hear the guitar riffs in the middle of the drum beats on pop/rock songs from my favorite band, The Strings.
Beosound Emerge sounds loud enough to fill a large room. I've been using it as my soundbar with my projector when I have the option to use my Sonos Ray speakers with the Sub Mini connected to my OnePlus Q2 Pro TV. I noticed switching between 80% and 100% volume, you won't notice much difference but going from 60% to 80% is more noticeable.
a race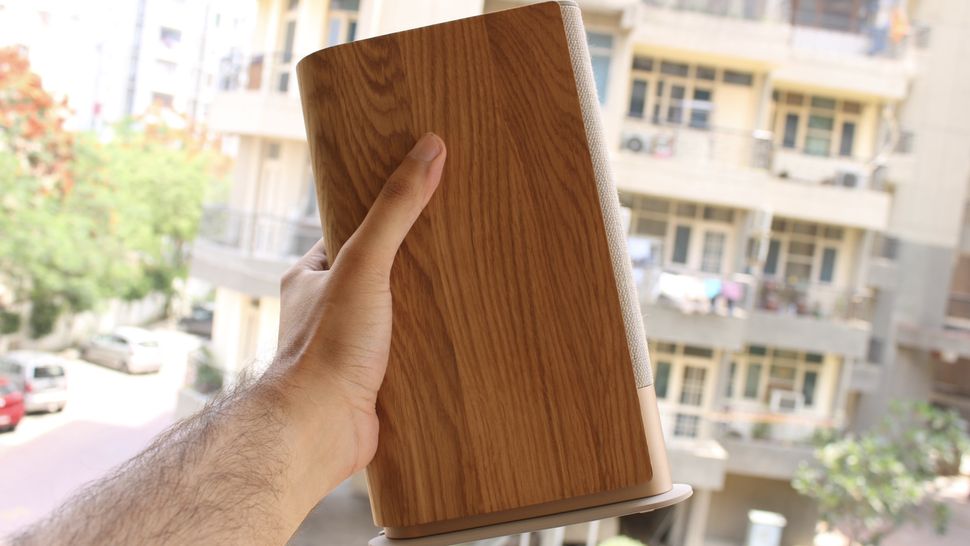 There are a number of options for bookshelf speakers that come in pairs and cost less than the Beosound Emerge. These include amplifiers from Elac, Klipsch and Dali. But none are as elegant as Emerge. If you need a portable speaker setup, you can pick up the $399 Sonos Move, which is one of the best Bluetooth speakers out there. They'll still cost you less than a B&O speaker. But the real strength of the Beosound Emerge lies in how powerful and thin it is in delivering the kind of sound it does.
Should you buy the Beosound Emerge?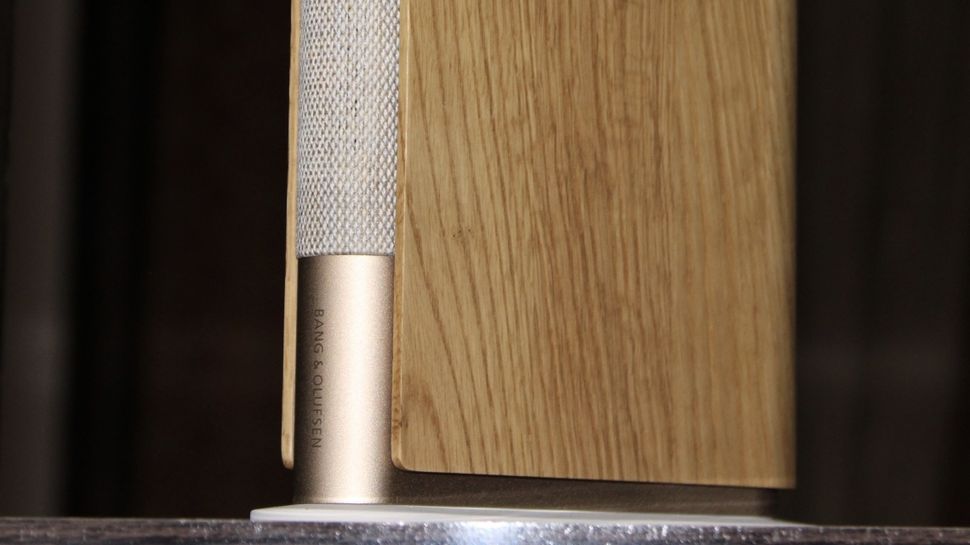 You should buy this if…
You want an aesthetic bookshelf speaker
You need a compact speaker without compromising on sound
Want to put your speaker in any room?
You shouldn't buy this if…
You need a portable bluetooth speaker
You want spacious sound, no matter the speaker size
The B&O Beosound Emerge is the company's most compact tabletop speaker yet. However, you should not judge its size. The Emerge is loud and delivers great bass across the low and high frequencies. It's a surprise that B&O was able to fit this level of sound into such a slim cabinet.
I love the design of the Beosound Emerge. It is an elegant piece of hardware that has a book-shaped design. The combination of wood and gold is soothing to look at. While you can get a pair of stereo speakers for less than the Beosound Emerge, you should buy it if you want a stylish bookshelf speaker that looks amazing.

#Bang #Olufsen #Beosound #Emerge #review #Great #sound #meets #elegant #design